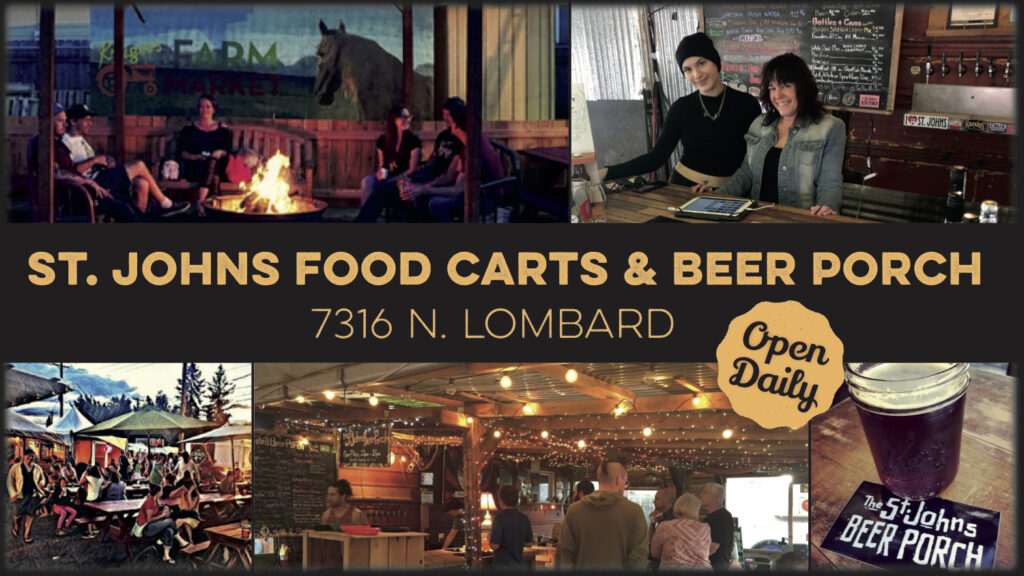 Our Location
St. Johns Food & Beer Porch is located at 7316 N Lombard St Portland, OR 97203.
Each cart is independently owned and operated and they all set their own hours. We try to have at least 6-8 carts open on weekdays and everyone is usually open on the weekends. For information on the carts, their cuisine and how to place a to-go order, please visit our Food Carts page.
The Beer Porch is currently open from 3 pm to 8 p.m. most weekdays and 12 noon – 8 p.m. Friday through Sunday. We'll try to update hours here or on our Facebook page.
St. Johns Food & Beer Porch
7316 North Lombard Street
Portland Oregon 97203